Would you like to access discounts on boots, cars, rounds of golf and much more? Access to education courses, qualifications and CV Skills? You can have all of this (and more) in our Members Area – which is, you've guessed it, exclusive to PFA Scotland members.
However, we want to make sure that all of our members are sure of how to log in and access those benefits – follow the steps below!
STEP ONE
Access the Members Area – you can do this by clicking the link top right on the website – or accessing it here.

STEP TWO
You'll be taken to this page which asks for your membership details – put them in here to log in to the members area or if you're unsure of your details please contact sylwia@pfascotland.co.uk and she can email them to you! As a PFA Scotland member you will have these details assigned to you so make sure you take advantage of the members area.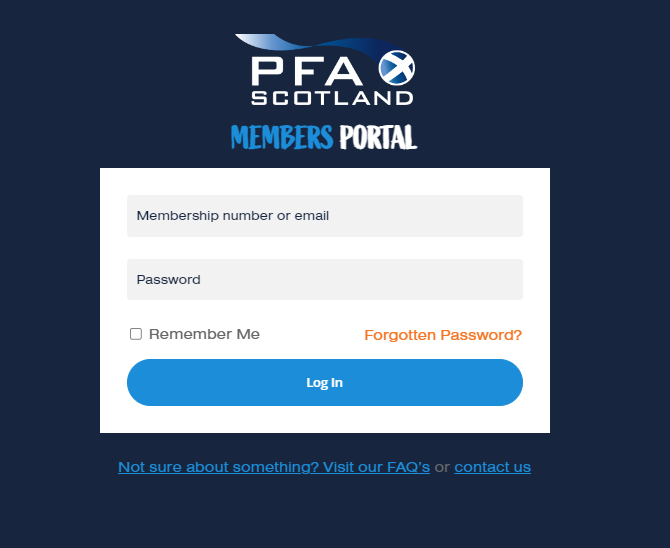 STEP THREE
Upon log-in you'll notice this navigation list on the side – here you can see latest news for members on PFA Scotland activities, check your personal info, update your bank details etc. As well as the more admin-focused pages you can access details on education courses, wellbeing resources and information on your legal entitlement as a member. You'll also notice the 'Benefits and Discounts' section – let's get on to what that has for you.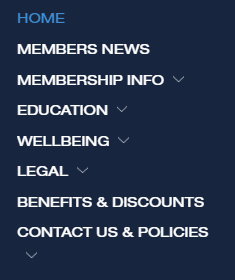 STEP FOUR
Have a look at your benefits! These are all available to you as a PFA Scotland member – and these certainly aren't the only ones on there right now. They're constantly updated with our valued business partners providing us with offers and exclusives just for you!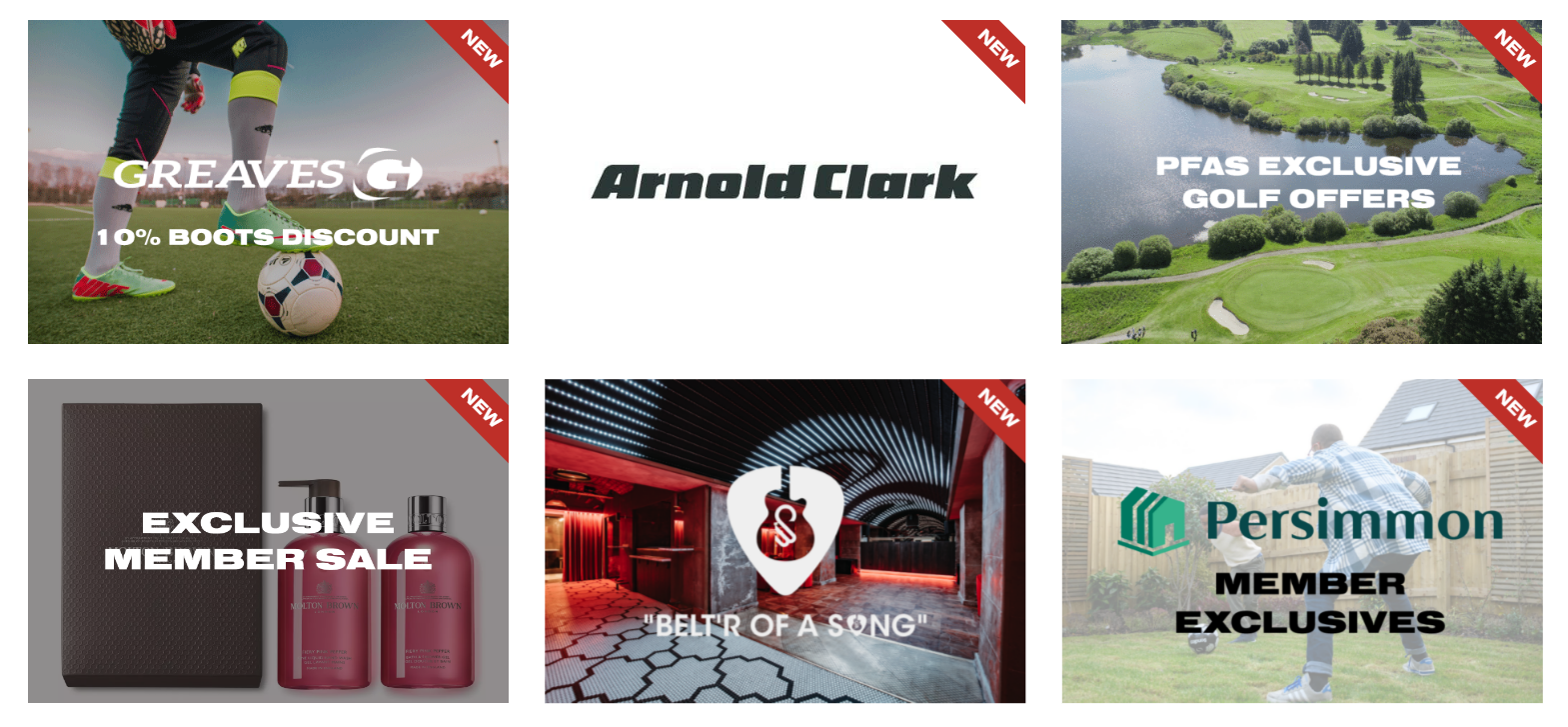 If you have any issues with logging in, accessing any of these pages or as we've said simply don't have your details to log in – email sylwia@pfascotland.co.uk to get this sorted!