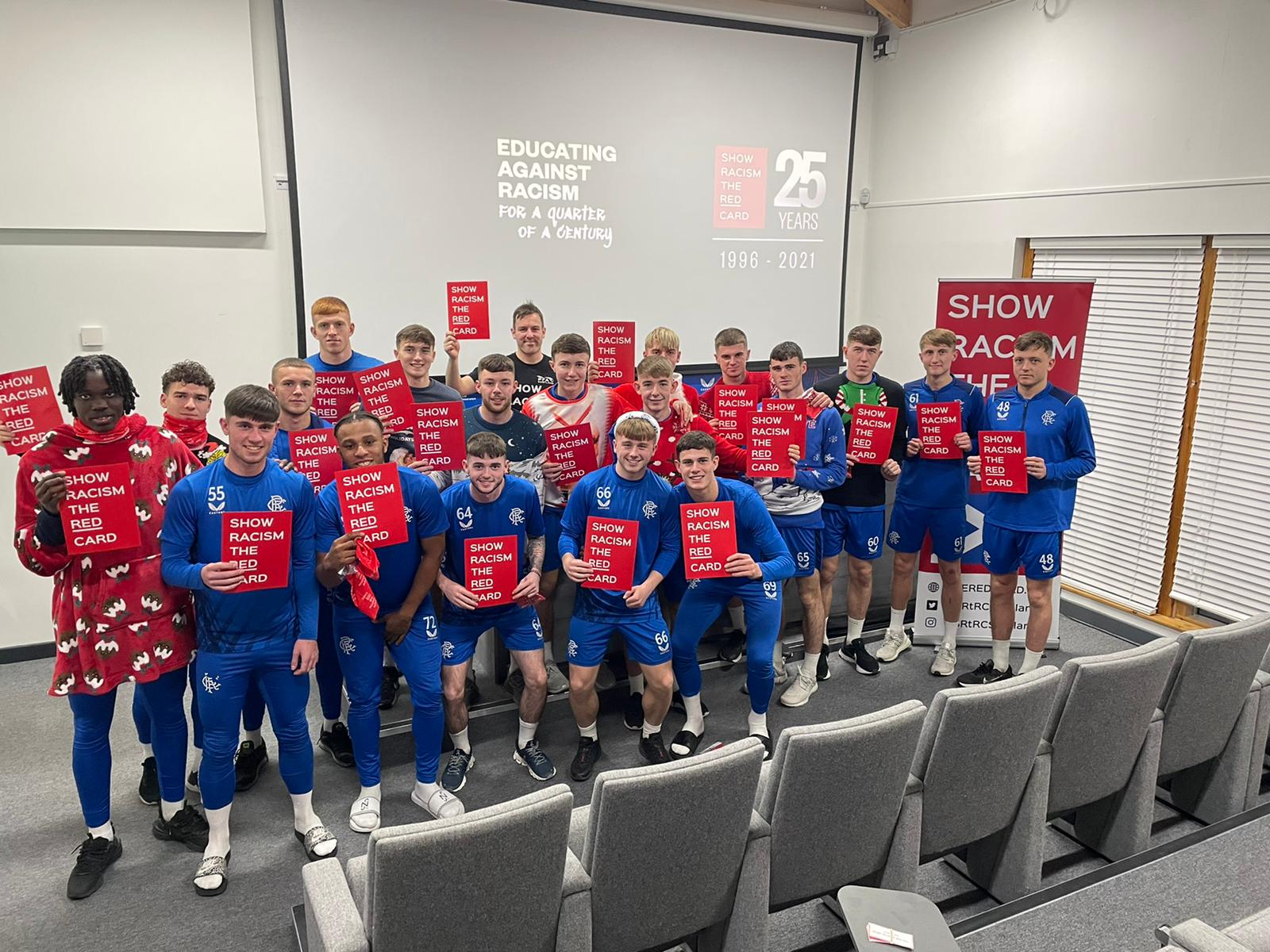 PFAS is proud to be a long term supporter and contributor to Show Racism the Red Card – an anti racist charity which that uses footballers as role models to educate against social injustice and racial inequality. The union sponsors the T-Shirts worn annually by players during the Fortnight of Action and Tony Higgins and Fraser Wishart have long been helping drive the campaign on its Advisory Group.
It's not enough to simply be not racist – you need to be anti-racist. Unfortunately, our members still receive all forms of discriminatory abuse, both from the stands and online. Racially abusing an individual is illegal in Scotland therefore any member wishing some legal advice should contact PFA Scotland immediately.
PFAS has partnered with SRtRC in the delivery of bespoke workshops educating young players, had SRtRC at our events presenting and helped produced a number of videos in conjunction with them.
We're fully committed to stamping racism out of football and look forward to continuing our work with SRTRC and our members to work towards a racist free game.