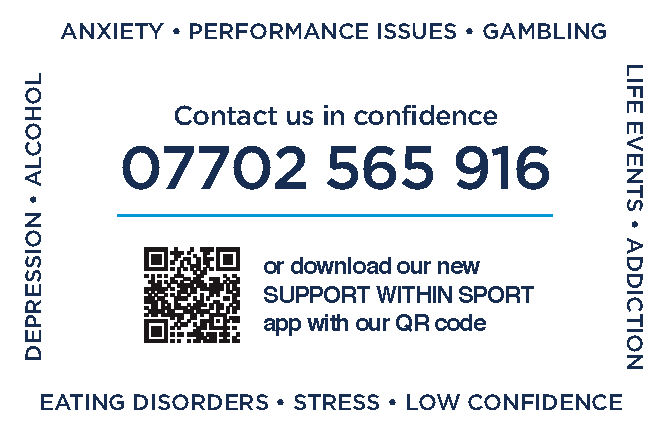 As the new league season has well-and-truly kicked off PFA Scotland would like to remind members that we're here to support them in many ways – legal cases, education, grants and funding and much more that's beneficial to life in and alongside football.
As well as this we work with Hampden Sports Clinic to provide a Mental Health Support Service for players to report how they're feeling through an online form – as well as a support line which can also be accessed by text, email and WhatsApp – 07702565916 is the number you need.
This support service can be accessed online here.
This service is fully free, confidential and independent. Team-mates, clubs, managers, coaches – none of them will know you're contacting or have contacted. This service aims to understand the issue or issues you're having and provide specialist advice and signposting.
If you don't want to contact the support service you can speak to our Wellbeing Development Officer David McCracken for an informal phone call, text or meeting to discuss how you're feeling and how he can refer you for further support. His email is david@pfascotland.co.uk and telephone 07935714688.