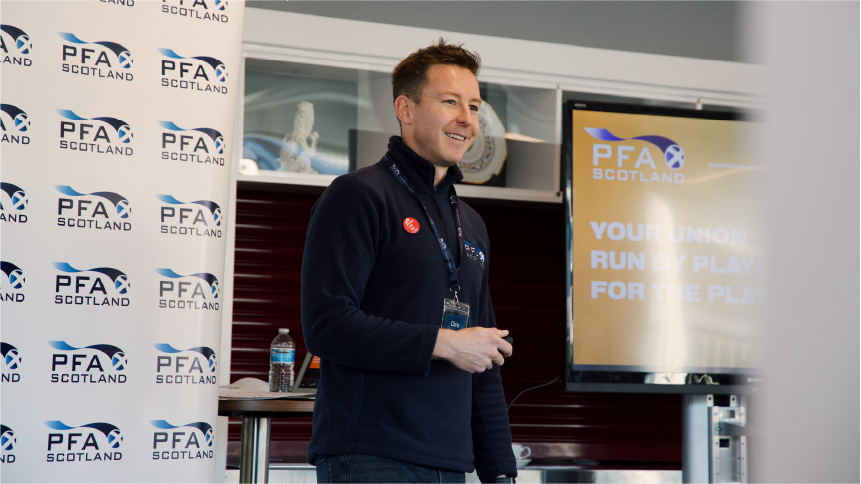 My role at PFA Scotland is to provide you, our members, with the support you need to plan for a second career. Whether you are at the end of your playing career and looking for a job, looking to study while you're still playing, wanting to run a job alongside playing part-time or simply want to investigate your options then I am here to help.
Having been through the transition from football to employment, I am very aware that no two players will have the same interests or thoughts when it comes to what they want to do next. That is why our Education and Employability Service is bespoke and personally tailored to each player depending on their needs and interests.
Have a read through the courses we have already set-up, if there is nothing there that interests you then speak to me about what you'd like to do and I can look in to it for you. If it is a job – long or short term – you are after I can put you in contact with one of numerous Recruitment Agencies we are working with.
It is NEVER too early to start planning for the future. Research has proven that studying or preparing for the future can actually help your football development. Players from across the SPFL are already embarking on their own journey for the future – you can read their Testimonials in the Transition section.