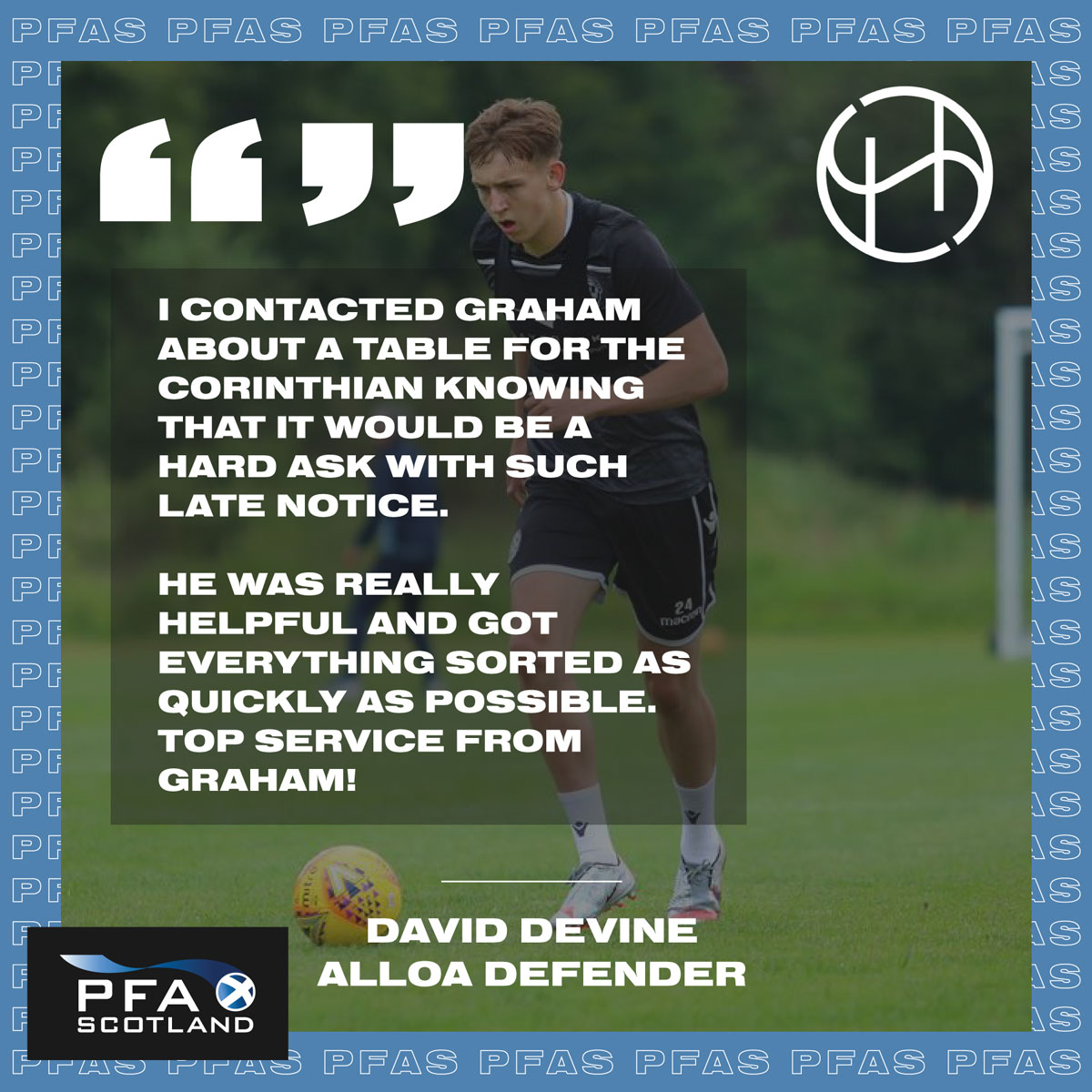 All of us at PFA Scotland are excited to have such a comprehensive hospitality, property and retail partner on board providing real value to our members across Scotland. The Scotsman Group are a well-established hospitality group, challenging the status quo in the hospitality, retail, and property development sectors since 1990. With over 50 venues boasting chilled out bars, high energy clubs, fine-dining restaurants, luxurious cinemas, and premium apartments & hotels. Players can take advantage of this Partnership by building amazing all-round experiences through accommodation, restaurants, and bars. Golf fans could treat themselves to a relaxing weekend in St Andrews to catch the latest tournament, followed by dinner in Mitchell's or a few drinks over some live sports in The Vic, before resting in one of the beautiful No1 Apartments.
"As a provider of accommodation and hospitality venues throughout Scotland, the Scotsman Group are extremely excited about this partnership and the memories it will create for our members over the coming year."
Graham Urquhart – Head of Large Corporates and Accommodation Sales
PFA Scotland Partners can also make use of their many event spaces which are perfect for private functions, weddings, staff parties and more. If you are looking for a night away with family or friends, celebrating special occasions with loved ones or nights out with the team, the Scotsman Portfolio will assist with all requirements.
"We're delighted to have the Scotsman Group on board as Business Associates. We're always striving to deliver high-quality partnerships and services for our members – the portfolio that they bring to the table of bar, restaurants, hotels and luxury apartments and much more speaks for itself."
Fraser Wishart – PFA Scotland Chief Executive
To book apartment stays, booths in a club or simply some dinner with friends get in touch with Graham on grahamurquhart@scotsman.group or on 07747 757079