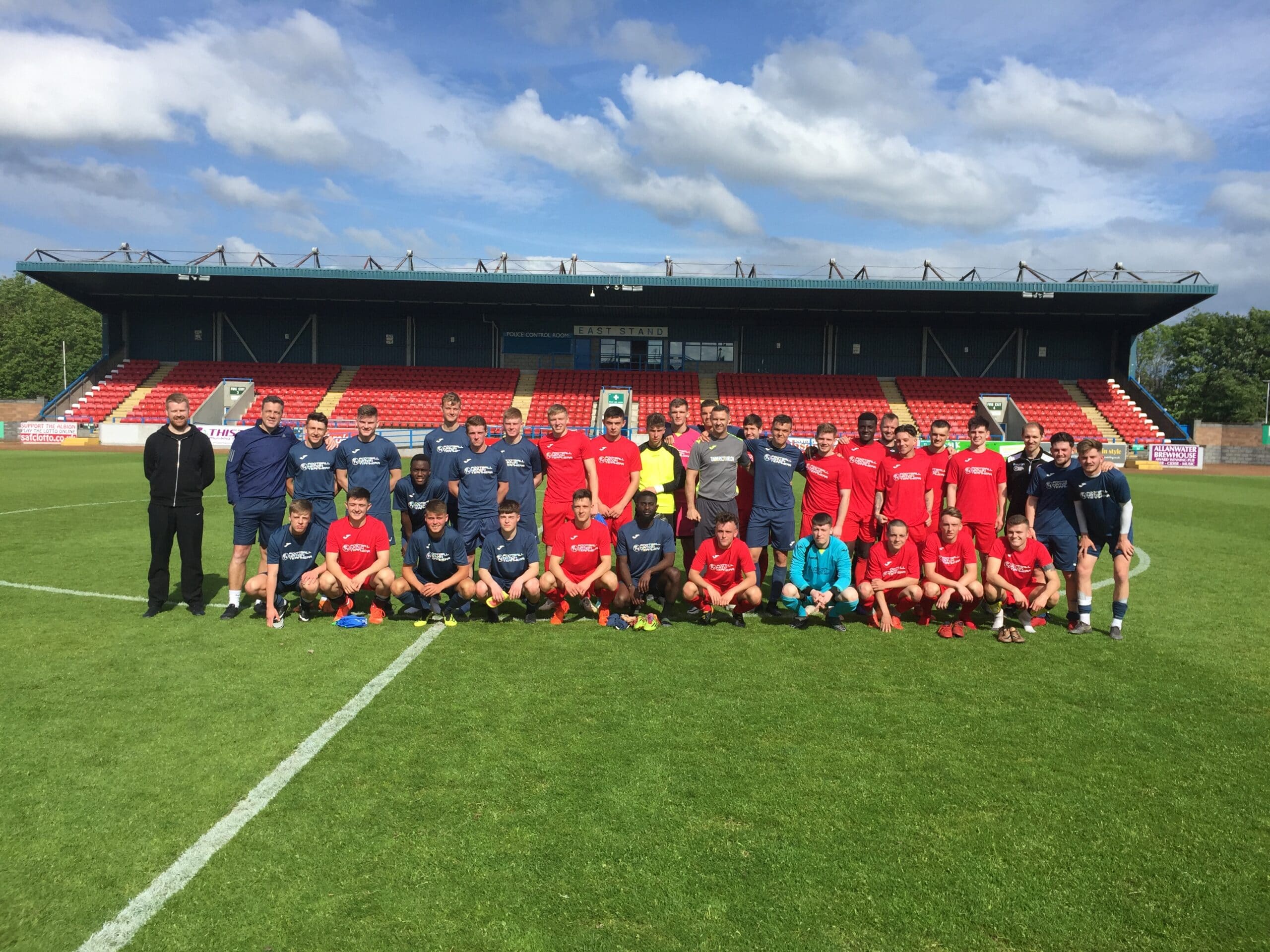 The PFA Scotland Showcase & Exit Trial 2019 took place last week at Stirling Albion's Forthbank Stadium.
Thirty players signed up for the week long event designed to help out-of-contract players find a new club.
Our coaches Graham Gartland, Kevin Rutkiewicz, David McCracken, Andy Todd & GK Coach Ross Ballantyne took the boys through their paces as they built up to the Exit Trial Match on the Saturday.
And they were ably looked after by our physio Stuart Phin.
The focus, however, wasn't just on football as after training in the morning, the players hit the classroom in the afternoon to work on planning for life outside the game.
As well as CV Workshops, the players heard from Skills Development Scotland about Modern Apprenticeships and Brightwork Recruitment, who can help them find employment.
Saturday's game was well attended by clubs from across the SPFL as well as Ireland and south of the border.
Some of them even got a bit of media exposure with BBC Scotland as well as the Daily Record and Sun newspapers providing coverage of the event.
We'll keep you posted about how the lads get on.